This is our favorite popcorn treat. I've made this at Christmas time for years. It's always a hit at parties, it's super yummy and so easy to make!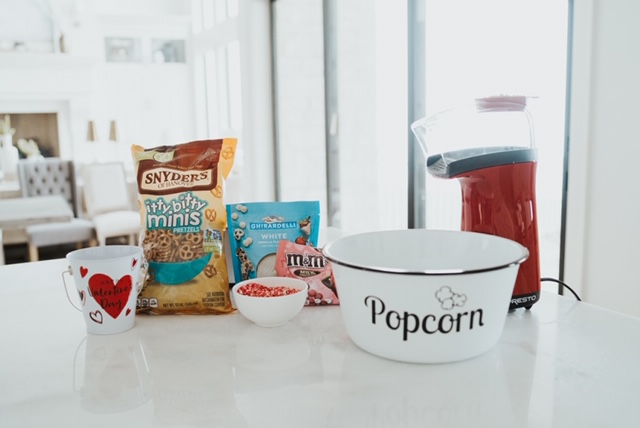 Ingredients
1/2 cup popcorn kernels
1 bag of vanilla cnady melts
1 1/2 cup baby pretzels
1 (10 oz) bag of red and pink milk chocolate M&Ms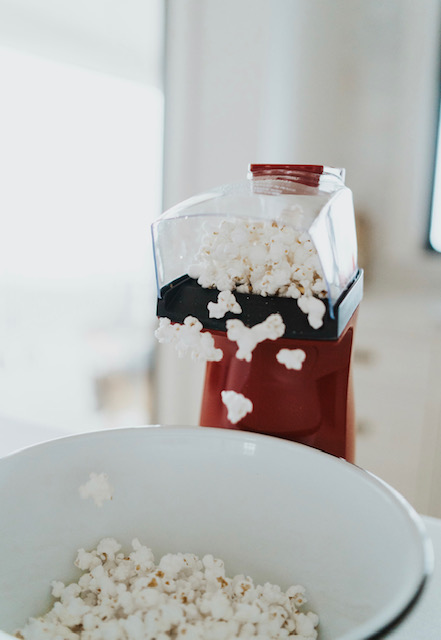 Directions
1) Pop the popcorn into large bowl.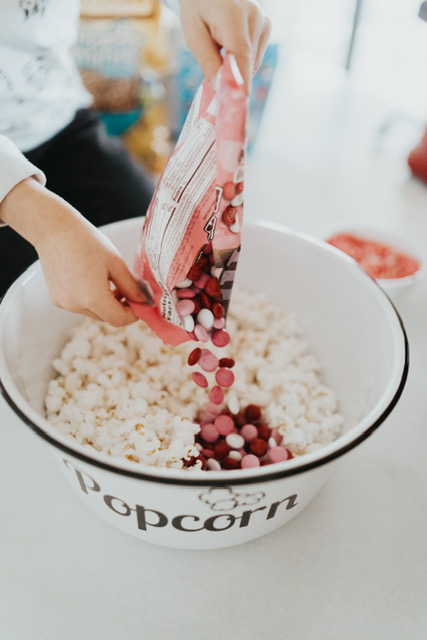 2) Add pretzels and M&Ms into the popcorn.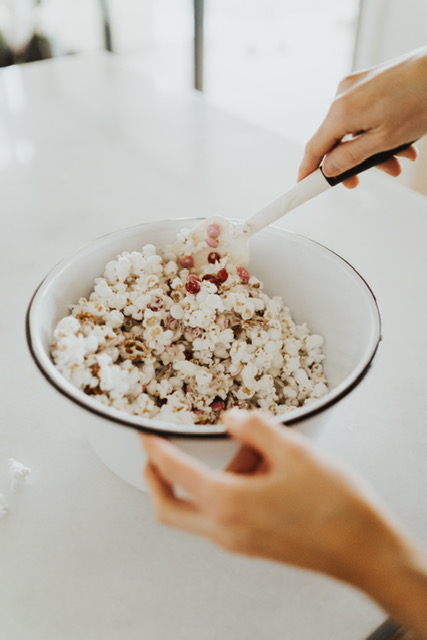 3) Melt vanilla candy melts in a microwavable safe bowl in 30-45 second intervals, stirring after each time until melted.
4) Drizzle over popcorn mixture. Toss together carefully until coated.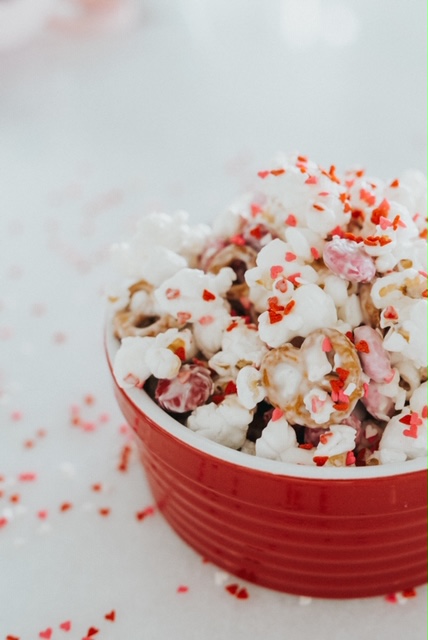 5) I like to add sprinkles (color to go with the holiday) at the very end so it doesn't get covered with the white chocolate.
Click here for FREE PRINTABLE! (or click below)